Yes folks, this is a variation to our calendar. Organiser's details are still sketchy but this is what we know so far….
10am Participants meet up at Magic Rock Brewery Willow Lane Huddersfield
10:15 We do a short group ride in and around the town centre (bikes and riders are encouraged to look festive)
11:00 Riders arrive in St Georges Square where politicians/local councillors will be photographed putting their 'voting slips'/ promises into a large ballot box backing 'Space 4 Cycling' in Kirklees. (This done to the cheers and clapping of the attendees.)
11:30 Participants ride back in large group to Magic Rock brewery where they'll have some alcoholic or non-alcoholic beverage and possibly some food before making their way home.
More to follow…..
POST RIDE DEBRIEF
"It will be very interesting how you write up today's events on our blog!" said Jennifer. An understatement  – but in brief: Four tandems and a solo set out from storage; two tandems were back within minutes. A jinxed derailleur ensured that Martin (piloted by the aforementioned Jennifer) got his name into pole position on our 2018 "Most Accident Prone Trekker" leaderboard. And whilst attempting a running repair on the said derailleur, a loud firework explodes. Except it wasn't a firework. It was the rear tyre on Barney and Chris V's tandem. "This tyre is broken" said Barney (although he might have used another word).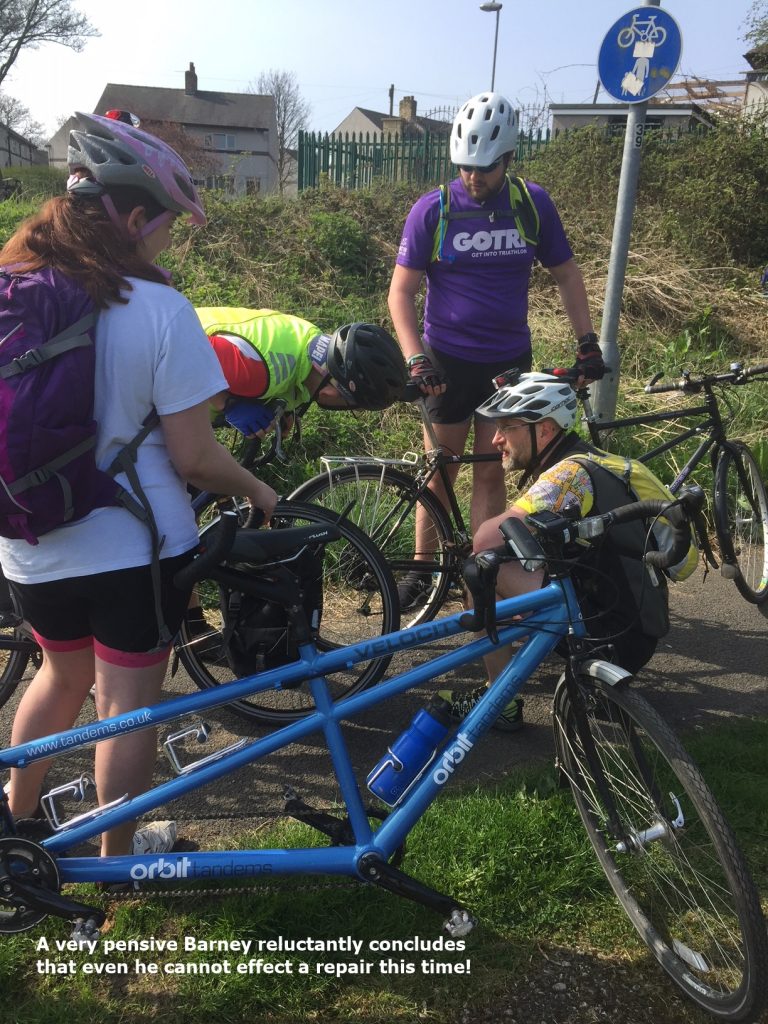 Undeterred, two tandems and a solo soldiered on and joined the Space4Cycling entourage. Except, at times, there wasn't always that much space!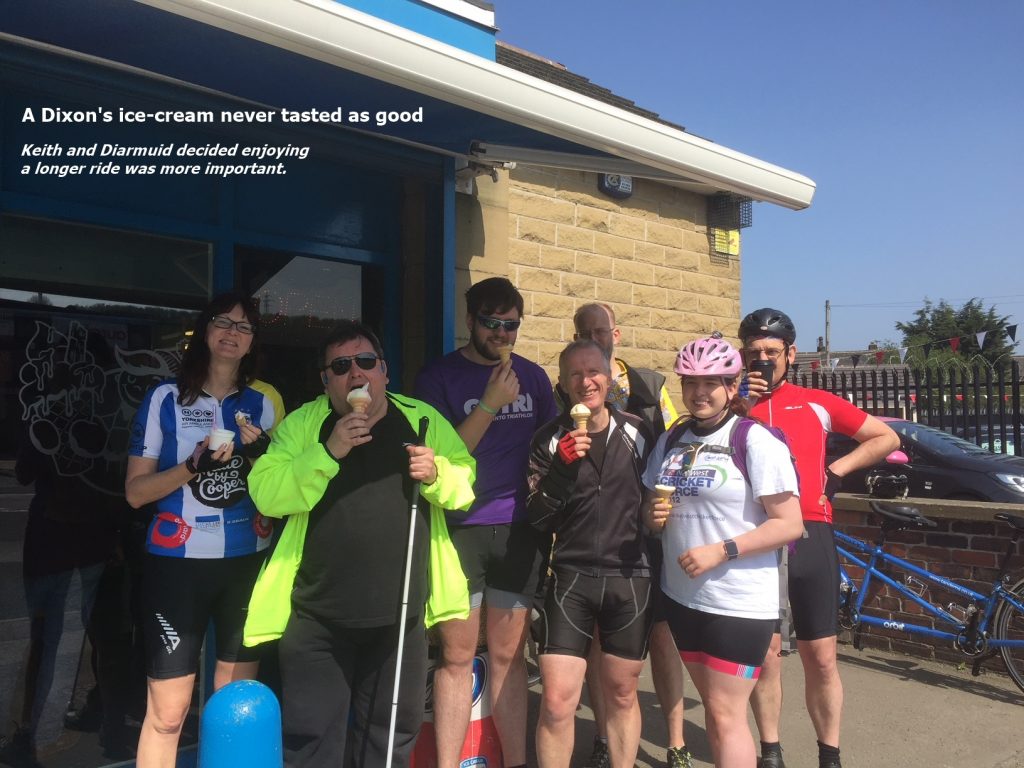 A very welcome and refreshing Dixon's ice-cream at the end of our frolic made up for our earlier frustrations.
And if you really want to know how Barney managed to get a totally un-rideable tandem back to storage, you'll need to click here