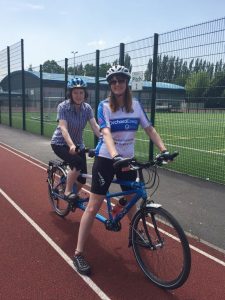 Trekkers are on track. It's the last Saturday before Easter, it's an introductory "Taster" session and it's a great opportunity for friends old and new to have a spin around the track at Leeds Road Sports Complex. We're hoping that some of the folk we met at Vision Connect will join us. Why don't you?
POST RIDE DEBRIEF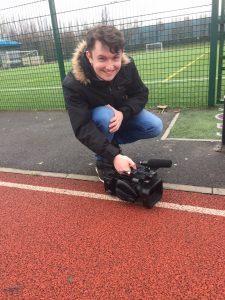 Wow – what  a brilliant start to our first track session of the season with some 20 or so Trekkers and friends enjoying a spin. Great to see Chris and Andy – two new pilots. Thanks lads – you were ace. Also joining us for the first time, two new stokers, twins Anne and Helen – well done ladies. Hope to see you all again.
And a very special thanks to our cameraman, Michael. Can't wait to see our new promo video.