Fingers crossed the first ride of the season should take place this Saturday 10th March. It is a trip down the Spen Valley Greenway. This contains on road sections and is around 15 miles. The last time out in the late autumn we were caught out by a headwind on the way back which made sure everyone felt thaat they had got their exercise for the day.
Please let Pete Hardy [pete@bikeworks.co.in] know if you are up for this ride and as he is taking over the reins of organising the rides – you'll need to remind him if you are a pilot or a stoker. The earlier he knows numbers the more chance he will have to make sure everyone is paired up.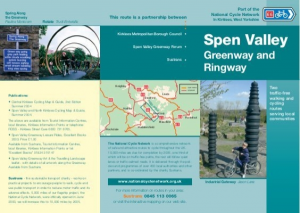 POST RIDE DEBRIEF
Six tandems, undeterred by the initial drizzle, made a very enjoyable start to the 2018 season. Thanks Barney, for showing how limit screws on the rear derailleur can be used to lock out buckled rings on the cassette.